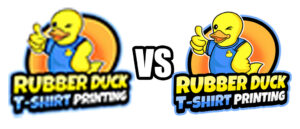 If your logo is pixelated and with "soft edges", it means, it's not printable. But this is no problem anymore. We can professionally redraw it by hand for you to the highest resolution.
Once work is completed, you will receive your improved artwork as PDF, EPS and PNG files. If there is another file you require, simply let us know.
Click here to send us your requirements.